The time of day will greatly affect the look of your images and video.

At visionAir Technologies, we will consider the project's location, orientation and weather conditions when planning your shoot.

Every project has its own set of considerations and what looks "good" can be very subjective. We will use one of our Lighting Apps and software programs to determine what time of day is right for your project.
SUNRISE
Sunrise is often optimal along the east coast of Ireland as the sun rises over the Irish Sea.

The light quality is best from 15 minutes before to 30 minutes after sunrise. It typically has a slightly less colourful quality than sunset and the winds tend to be lighter than in evenings.

Often, during the summer months, a low fog dissipates as the sun rises.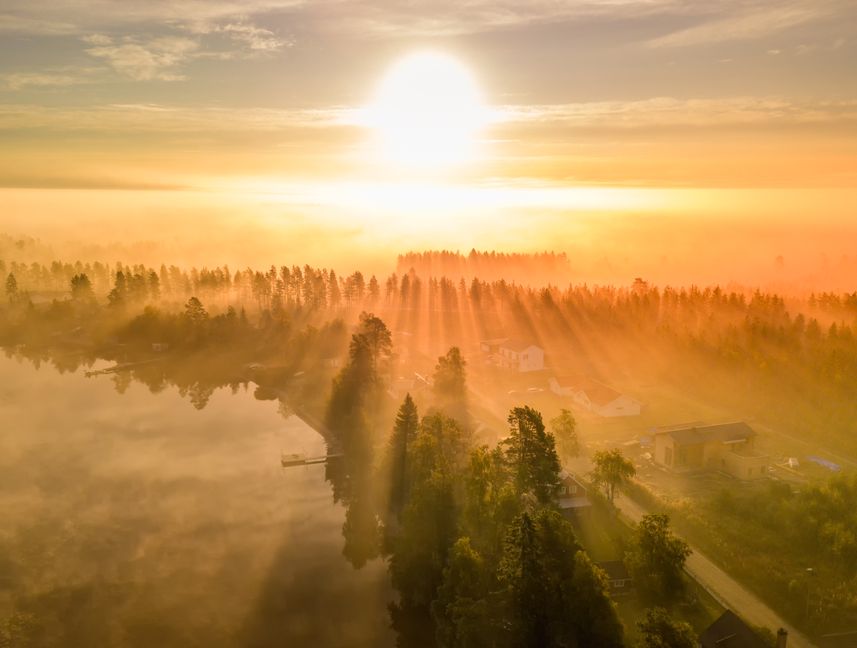 MIDDAY
Midday light is often requested when the client prefers the subject and surroundings to be well lit.

It is not suggested for cinematic shots but is often preferred for real estate.
SUNSET
The "golden hour" is preferred by photographers and filmmakers for its colourful and dramatic quality. Sun flares and beautifully lit sections with deep shadows are characteristics of images shot during the golden hour.
TWILIGHT/NIGHT
If you want the city lights along with a dark blue or purple sky, the best time is immediately after sunset during the "blue hour". At visionAir Technologies, we have particular expertise with shooting in low light.